Naret, Swiss Solidity and Tradition
About Us
Years of experience of our professionals
The Naret Group has been operating since 2011 as an independent asset manager and multi-family office based in Locarno (Switzerland). We are specialized in the management of complex assets and client portfolios. This is the result of our ability to provide our clients with innovative and high-performing solutions, generating the highest added value at the best possible conditions, also during uncertain and challenging times.
Since 2015 we also offer a full range of tax, business, and fiduciary services to private and business clients, with respect to Swiss matters as well as in cross-border situations. The broad experience gained by our professionals over several years of activity enables our clients to significantly benefit from an offering of integrated consulting services in different areas while relying on a single point of contact.
Naret Group's services are designed for national and international clients expecting a holistic approach. This approach enables us to constantly provide precise and accurate services, particularly personalized and attentive to the uniqueness of each client as well as of the client's needs and goals.
Naret SA is licensed by the Swiss Financial Market Supervisory Authority (FINMA) to operate as an asset manager.
The professionals at Naret Consulting SA specialize in tax consulting and business consulting.
01.

Excellence

The expertise and professionalism of our specialists as well as our attention to detail guarantee the delivery of excellent services customized to the needs and goals of our clients.
02.

Independence

At the Naret Group we are totally independent; in particular, we have no ties to banks or other providers of financial solutions. We are therefore free to focus exclusively on your best interests.
03.

Integrity

Professional ethics, honesty, and reliability are principles firmly rooted in our company. On these principles we base our decisions and actions.
04.

Responsibility

We are always accountable for our conduct and our decisions. Our clients can be sure that all the solutions proposed have been carefully analyzed and selected.
05.

Confidentiality

Our clients' trust is our most valuable asset. Therefore, we protect your interests with the most stringent confidentiality standards.
Incorporation of Naret SA and start of the asset management and family office activities.
Incorporation of Naret Consulting SA with expansion of the business activities and opening of the consulting department dedicated to fiduciary services, tax consulting, business consulting, and real estate management.
10th-anniversary celebration of the Naret Group
Further expansion of the consulting services with the formation of the division dedicated to national and international tax law.
FINMA grants to Naret SA the portfolio manager license pursuant to art. art. 2 para. 1 lit. a in conjunction with art. 5 para. 1 FinIA.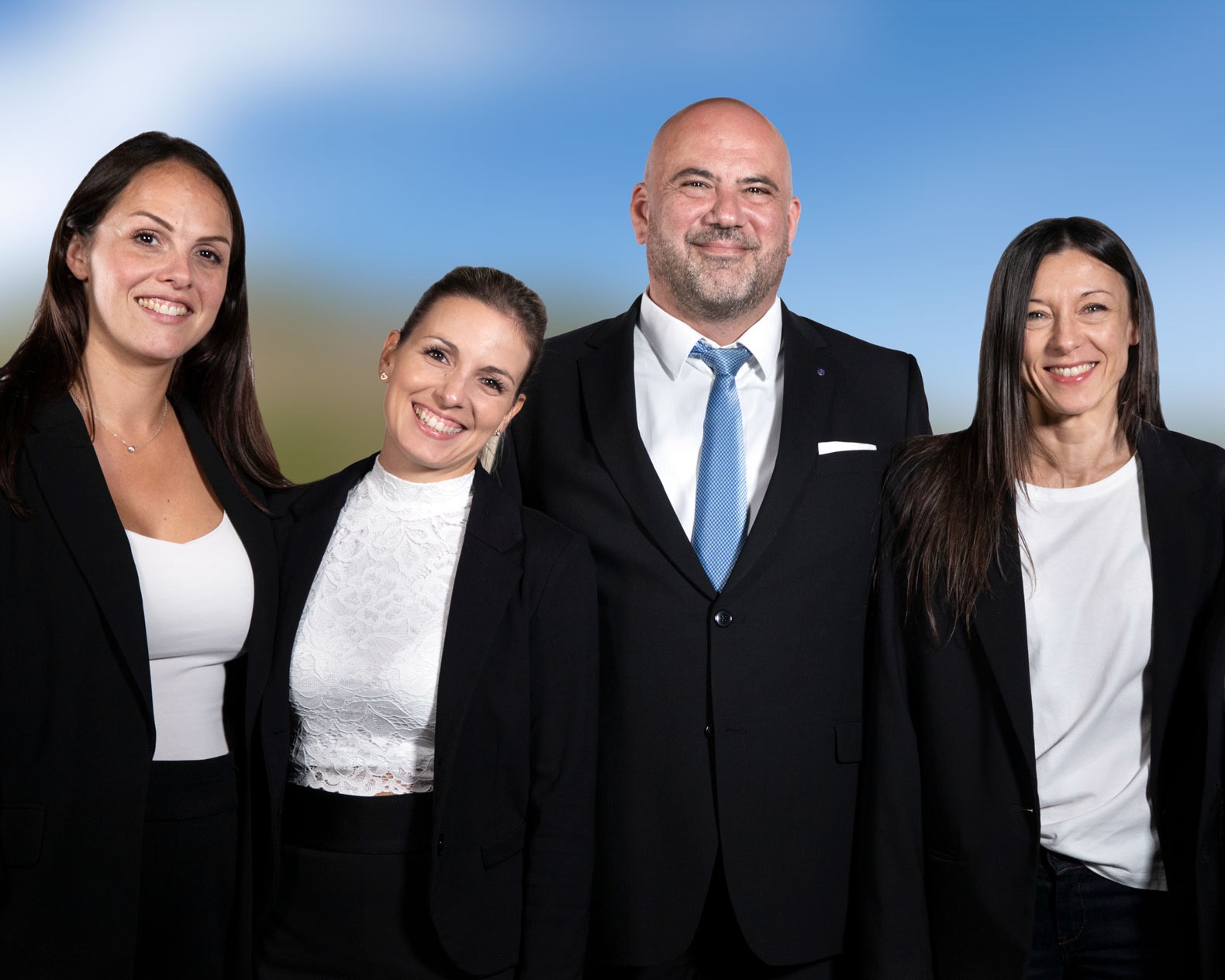 Michele Dedini
Managing Partner
Head of Wealth Management
Head of Corporate Advisory and Corporate Finance
Arielle Galassini
Managing Director
Head of Accounting & HR/payroll services
Collaborations
Our network
In addition to its in-house expertise and exceptional services, the Naret Group avails itself of a national and international network of trusted specialists in different fields of financial, business, tax, and legal consulting, both in Switzerland and abroad.
As regards the offered wealth management services, having no binding and exclusive ties to providers of financial services and/or financial instruments, the Naret Group is completely independent of any external influence. Therefore, we can always choose the most suitable supplier and the best solutions for our clients according to the specific circumstances and needs, free of any conflict of interest.